Sixteen years after readers were introduced to the magical world of Jonathan Strange and Mr Norrell, Susanna Clarke is to publish her second novel.
Out in September next year, Clarke's Piranesi will follow the story of its eponymous hero, who lives in the House, a building with "hundreds if not thousands of rooms and corridors, imprisoning an ocean. A watery labyrinth." Occasionally, he sees his friend, The Other, who is doing scientific research into "A Great and Secret Knowledge".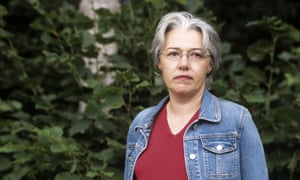 Source: Jonathan Strange and Mr Norrell author to return after 16-year gap | Books | The Guardian
I liked  Jonathan Strange and Mr Norrell along with a related ser of short stories. Now, finally, Clarke is releasing a new novel. But it's a year away. How cruel. Get everyone excited and then make them wait.
She writes slower than Donna Tartt who's released three novels since 1992. Both of them seem to be following the old-style approach to writing, taking a while to write each book rather than churning out Two or three novels a year like many novelists do these days.
I'll be looking forward to this one.
My Glacier National Park novel "Mountain Song" is free on Kindle through October 1.