My wife an I spent a wonderful Thanksgiving week with my daughter and her husband and my granddaughters in Maryland. We hadn't seen the family in two years due to my cancer radiation treatments and the COVID pandemic. We spent a lot of time just hanging out at their house enjoying being together again. Johanna's husband Kevin fixed the Thanksgiving dinner after which I told him that if he wants a new career path he can become a chef.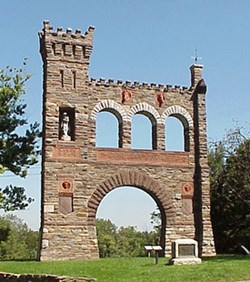 My daugher, who admits she is a planner, set up some great activities. I already posted about the pinball games in the grocery store. We visited a museum of civil war medicine, the war correspondents memorial arch at the Antietam Battlefield park, and enjoyed walking through the beautiful festival of lights at nearby Gaithersburg.
Both granddaughters (Freya and Beatrice) are enjoying their ballet. In fact, both of them are dancing in the Metropolitan Ballet Theater's production of the "Nutcracker" and "The Nut Cracker Suite this past weekend and next weekend in Rockville, Maryland.
Both of them like puzzles, Bebe (Beatrice) likes morning "nature walks" with her mother, and Freya carries around a sketchbook which she focusses on with persistance and passion. Both of them smile a lot and play together in a way that makes me smile and try to remember what life was like when I was that young.
Fortunately, our flights up and back went smoothly and were on time. Standing in the TSA line, especially at Reagan airport in DC, was tiring, and tedious. Flying while wearing a mask, while no doubt necessary, was unpleasant. While we were gone, our three cats were 
checked on daily by a neighbor friend just down the street. We're both still tired from the trip. Not long after we got home, I fell asleep in the living room recliner and the cats all climbed aboard.
What a great Thanksgiving! The granddaughters grow and change to fast, we don't like missing out on visits. Their parents grow and change, too, but I've been instructed not to take pictures of them. I may have accidentally taken a couple <g> but I'm not posting the evidence here. Lesa and I hope we can dream up some more great experiences for next year, hopefully with fewer pandemic mandates and other hassles, perhaps at a place without those low temps and cold winds.
Here's a sleigh full of gift ideas, all available in e-book, audiobook, paperback, and hard cover editions. Click on the graphic to buy the books from Amazon. You'll also find them online at Barnes and Noble and other venues.