Now that we've gotten rid of our towering roof antennas and torn the tin foil off the rabbit ears, I hoped TV would finally can all the late-night pitchmen who sold miracle products that usually broke before we got them (the products, not the pitchmen) out of the shipping boxes. Instead, we just have more of them, not counting those in Congress.
Some of the products are the same old same old. Beds and chairs that make you sleep like an angel–probably because they kill you. Vitamin supplements for $100 a bottle, buy now and we'll throw in ten extra bottles for free exclusive of postage, packing, and handling. The supplements purportedly cure everything but stupidity.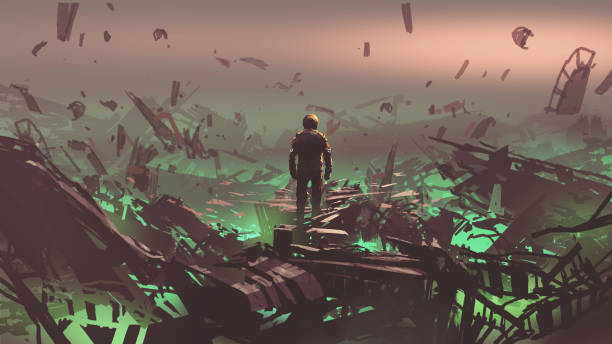 At first the new crap as exciting because it was something different than those kitchen gadjets that sliced and diced with only a 10% chance you'd be injured or set the kitchen on fire. Now we have electronic gear that is guaranteed not to tell the NSA where you are exactly and products that will run your house to much better than you do, they'll probably run off with your spouse.
You know where the virtual assistants are going, other than Reno, right? One day we'll tell our assistants to open thee pod bay doors and they'll say, "I'm sorry, Dave. I'm afraid can't do that." When you point out that your name isn't "Dave," the support person will step in and say you should have purchased the 25-year warranty.
One time when my wife and I were buying a car, the salesman finished listing the two million features that made the car perfect. We were ready to sign. But then he said, "to protect your investment, can I interest you in a five year warrantly?" My wife answered, "Mr. Lundegaard, if the car is as good as you say it is, why do I need the warranty?" He looked like a deer in the headlights.
However, as we've all found out, telephone support people never look like deer in the headlights because their countries don't have deer. Probably no headlights either. So, sooner or later we're all going to find the pod bay doors closed and there won't be anything we can do about it except to smile and say, "Well, at least I got the darned thing wholesale."
Of course, if you're dealing with somebody in Congress, s/he will tell you that your version doesn't have any pod bad doors because, let's say, the Sentate killed that part of the legislation, fearing that otherwise the crap would never fly. That doesn't exactly make me feel warm and cozy, but what can I do? Vote? Right, what'll help–unless we get a new party that doesn't require "pitchman" or "wholesale" on a prospective candidate's résumé.
I'm taking matters into my own hands. I'm buying a 1955 car with no electronics, especially snooping devices, in it and putting the tin foil back on my TV's rabbit ears. Something to consider.
–Malcolm