I have always admired John le Carré. Not always without envy – so many bestsellers! – but in wonderment at the fact that the work of an artist of such high literary accomplishment should have achieved such wide appeal among readers. That le Carré, otherwise David Cornwell, has chosen to set his novels almost exclusively in the world of espionage has allowed certain critics to dismiss him as essentially unserious, a mere entertainer. But with at least two of his books, The Spy Who Came in from the Cold (1963) and A Perfect Spy (1986), he has written masterpieces that will endure.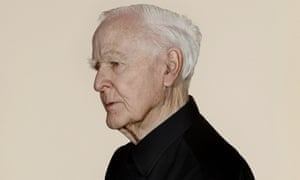 Source: 'My ties to England have loosened': John le Carré on Britain, Boris and Brexit | Books | The Guardian
I admire any author who can endure. I haven't read all of le Carré's novels, but a fair few. And, at 87, I think we can say he has endured.
I was in college when I read The Spy Who Came in From the Cold. I wished that had been one of the novels that we discussed in class, but we were busy talking about novels written a hundred years earlier.
When the cold war with the Soviet Union ended, I wondered what he would do. As it turns out, he had more stories to tell. Since I am not prolific, I admire writers who are prolific and turn out good stuff.