Most people know what a story is until they sit down to write one," the great short story writer Flannery O'Connor once wrote. When it comes to good writing, we can tend towards a romantic vision of it being an unexplainable, inimitable act of divine intervention. It can be inspiring – and often unpalatable – to be reminded that the best writing is more often the result of hard and constant work.
Even if the last thing you are planning on doing in lockdown is writing a novel, here are some of the best guides on writing: how to do it, how it works and how to be inspired to start.
Source: From Stephen King to Anne Lamott: the 10 most inspiring, enjoyable books about how to write | Books | The Guardian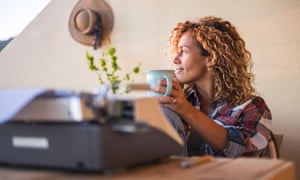 At my age, I seldom read how-to-write books any more because I tend to improve my output by just doing it.
Those who are younger than me–and that's mostly everyone–might find both practical help and inspiration from the books on this list. Consider starting your quest with On Writing by Stephen King. It has a lot of fans–and for good reason.
One book I'd add to this list is Writing the Breakout Novel by Donald Maass. As an agent, Maass knows what sells as well as what writers are doing to submit manuscripts he and other agents will spend time reading.
Enjoy the books.
–Malcolm